63rd + 1st opened in November 2021 on Albert Street in Harrogate. The area is a hub for many restaurants, including Yo! Sushi, Cote, Portofino, Pizza Express and Zizzi.
Although there are plenty of options, they have aimed to offer something a little different. This restaurant is their 3rd, with a new opening planned very soon in Edinburgh.
They have a large cocktail menu, along with smaller plates. You can make what you want of the visit, just have cocktails or order as many plates as you like.
Graeme Nesbit joined the business in December 2021 as operations director. We met with Graeme and talked about the business and its launch in the town and the business.
See Harrogate Restaurant & Cocktail Bar | 63rd+1st (63rdand1st.co.uk)
Where does the name 63rd + 1st come from ?
It's a doff of the cap to Manhattan New York City. Specifically, on the spot where two roads meet, 63rd Street and 1st Avenue. It's here where a salesman named Alan Stillman decided that the smartest way to meet the airline stewardesses and models in his neighbourhood would be to buy a broken-down beer joint, jazz it up with Tiffany lamps and mod young waiters – with an eye toward attracting the career crowd – and T.G.I (Thank Goodness It's…) Fridays was born.
The early days began as a public cocktail party — the first neighbourhood joint to welcome both men and women alike, with the express motive to unite the two. Inclusion and the idea of more had been instilled since day one. Within one week, Fridays had become so popular the police had to install ropes to help handle the nightly hordes of young singles seeking entry.
The exterior featured a red-and-white striped awning and blue paint, the interior included Tiffany lamps, wooden floors, and striped tablecloths, and the bar area added brass rails and stained glass.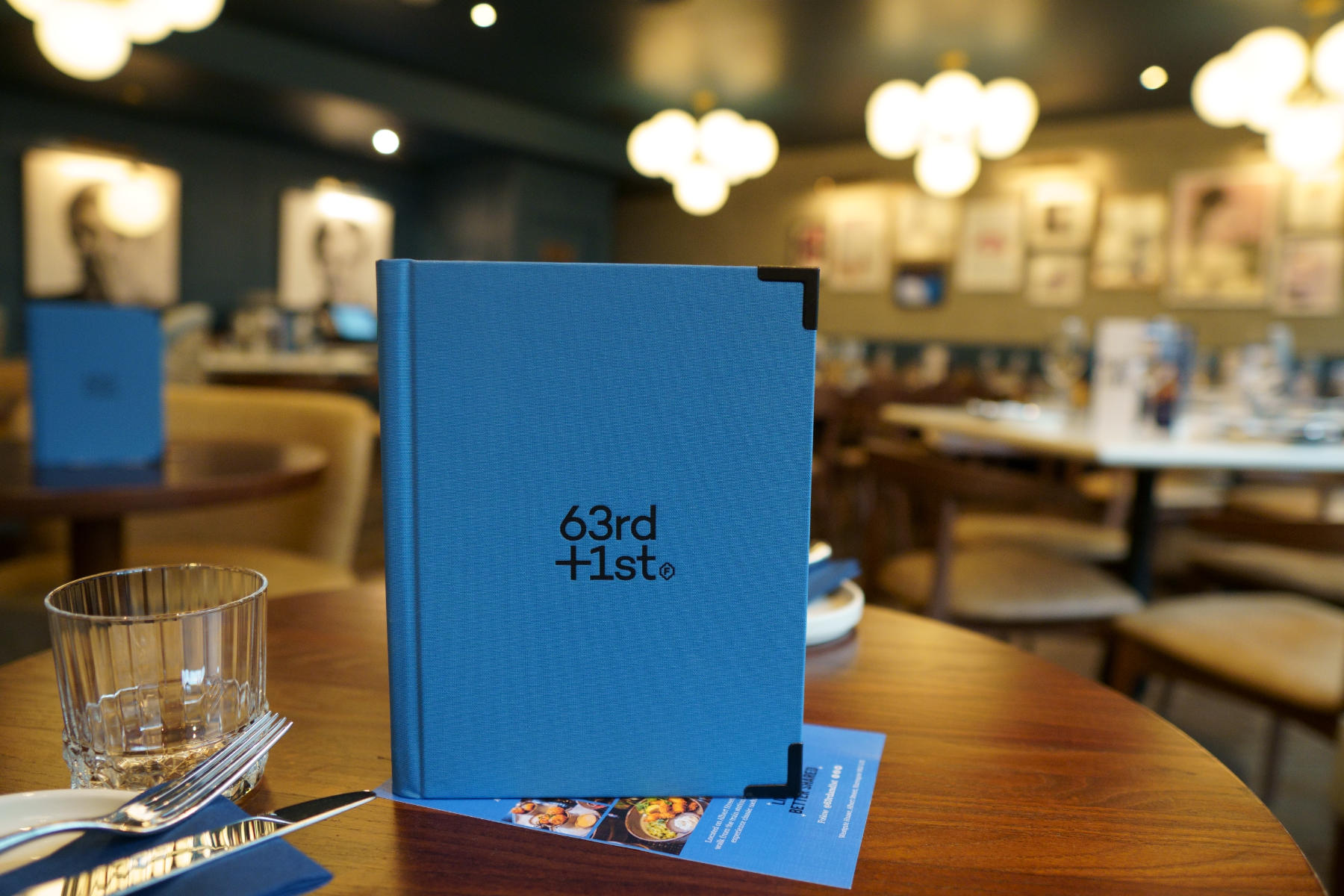 The business is part of the huge TGI friday group, why have they developed a new restaurant brand ?
On the back of a lot of market research, which told us that there was room to introduce a premium cocktail bar environment.
As the operations director, you are very much at the helm, what's your vision for the business ?
The vision is to grow the business and brand recognition to become known as the go to place for local residents and visitors alike, whether for a drink, food or both. Somewhere you can count of the finest of ingredients, in both our cocktails and dishes as a highly skilled and passionate team to look after you, giving you a true experience.
Launching a restaurant is notoriously difficult at the best of times. Are there additional hurdles you have had to overcome with the Harrogate opening, and the plans for Edinburgh opening ?
We have been truly blessed and had very few challenges, the biggest opportunity is finding team members, but we have attracted great people due to amazing environments to work in, and a culture where we heavily invest in team members to grow and offer amazing opportunities of progression as we as a business grow. We want individuals in our teams where they can let their personalities shine. Hopefully Scottish face mask and covid restrictions will be lifted by the time Edinburgh comes online.
You have Cobham , near Leatherhead and Glasgow. Why was Harrogate chosen as the 3rd location ?
Harrogate is a phenomenal place to be, it has a fantastic dining out culture amongst local resident and is a true destination for holidaymakers
Are there particular trends in restaurants just now, and have they changed as people have less spare money in their pockets ?
Industry trends show us people are dining out better, by this I mean drinking less but choosing a higher end wine of premium spirits, this is true amongst younger guests too. Our small plate food concept is being extremely well received by guests, who want a lighter, longer dining experience with lots of different dishes and flavours to experience.
What's the longer terms plans for the business ?
We are exploring cities and towns from Aberdeen to Exeter, we will continue to grow our presence as and when the right property comes up in the right location.
Are we invited to the party when you open your 63rd restaurant ?
Of course!